Skill Level:
Crafting Time:
Material(s):
Category:
Share This Craft
Search Crafts
How to Wrap Gifts With Wired Ribbon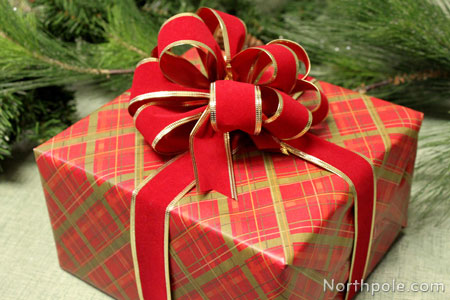 Do you want to wrap a gift, but are a little intimidated by that fancy wired ribbon? Adding a perfect, fluffy bow on a gift is easier than you might think. Follow these steps, and you'll be on your way to wrapping the prettiest Christmas presents.
Supplies & Tools: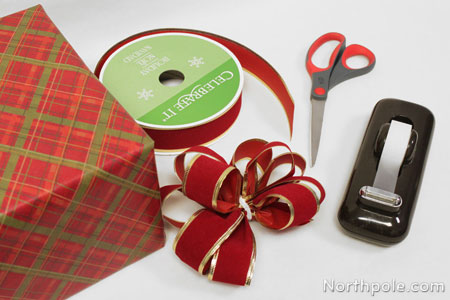 Ribbon
Scissors
Tape
A wrapped present
Directions:
If you haven't already done so, make the bow to go on top of the present. We used a white pipe cleaner to tie the bow so you can see what is going on in the picture, but we recommend using a pipe cleaner that matches your ribbon.
Cut a piece of ribbon long enough to wrap around the present. Tape the ends to the present. (You could also use hot glue if the tape doesn't hold the ribbon.)
Cut a piece of ribbon long enough to wrap around the present (perpendicular to the ribbon that is already on the gift) plus additional to tie a knot.
Wrap the ribbon around the present and tie once, pulling the ends at a 90° angle as shown in the photo. Since the ribbon is wired, you should only need to tie it once. The ribbon should hold itself in place while you grab the bow.
Take the bow and place over the knot. See how the white pipe cleaner is parallel to the ends of ribbon?
Tie the ends of ribbon over the bow. Our ribbon is pretty stiff, so we only needed to tie it once. If your ribbon is softer you may need to tie it twice.
Trim the ends of the ribbon, and (if needed) adjust the loops of the bow. Voilá! You are now a gift wrapping extraordinaire!